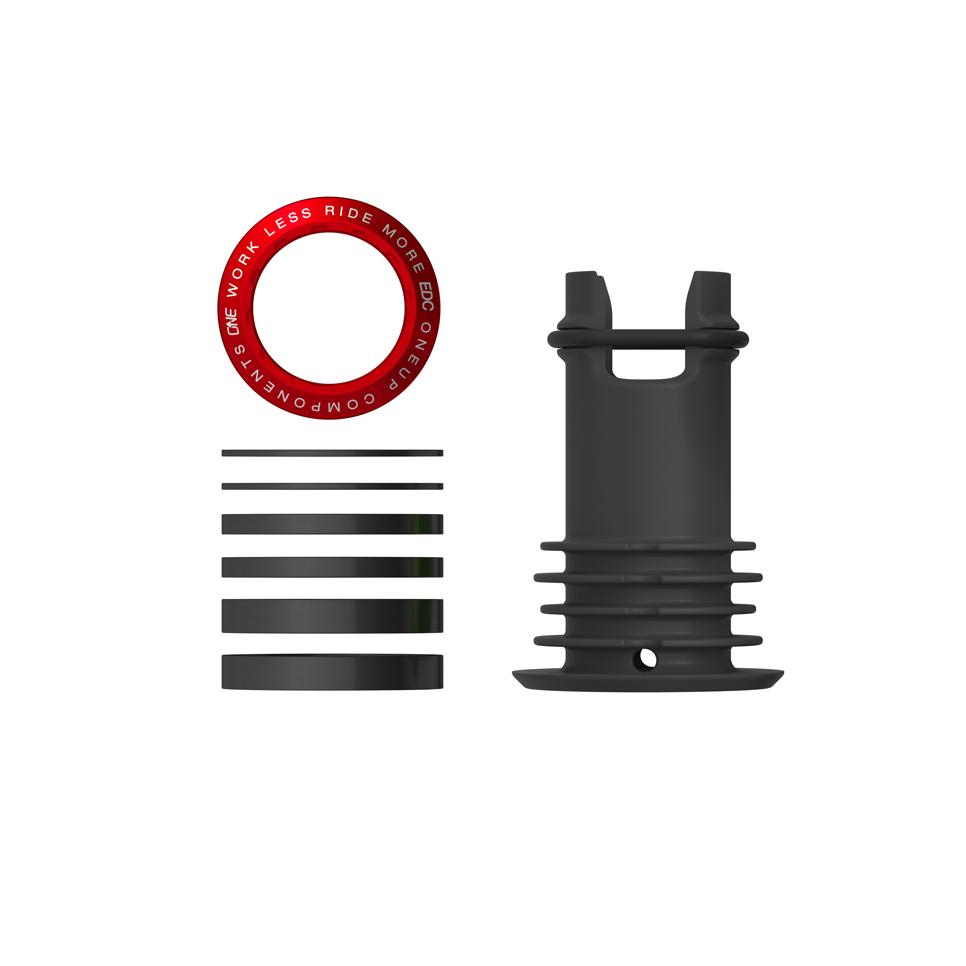 Multitool hides OneUp EDC 2018
Still do not know the multi-blind EDC that presents the brand One UP? We already know and we want to introduce...
Why multi Tools OneUp EDC?
The main detail that will make you look at it is that thanks to its small size, is installed in the headset tube of the fork of your bike. Amazing, isn't it? This way you will have a less weight to load ;)
What tools incorporates this multi-hidden One UP?
Allen 2, 2.5, 3, 4, 5, 6, 8mm
Torx T25
Flat-head screwdriver.
Open/Close Quick link
A detachable tyre.
Radius spanner 0.1, 2, 3.
Troncha chain.
Accommodation for a quick link.
Fully sealed storage capsule.
Possibility of incorporating a CO2 cartridge of 20 GR
In addition, this EDC tool kit from the OneUp brand also incorporates a threaded cap, 6 space rs (2 of 1 mm, 2 of 2.5 mm and 2 of 5 mm) and 1 plug to put in the lower part of the fork avoiding so between dust or mud.
The top cover is available in black and green color.
What should be taken into account to install the multi hidden in the fork tube?
Total length of steerer tube: 183-230 mm.
Diameter of your fork's tube: 24.25 mm-24.80 mm.
Minimum diameter of steering tube: 2.1 mm
The brand OneUp has also brought to market an infado pump that incorporates a multi hidden tools:
The Canadian brand one Up has manufactured this pump of inflation in texturized aluminium 6061-T6 in order to provide it with greater durability and guaranteed lightness. In addition, despite being an all-in-one, this pump surprises the large amount of air it works with: 70 cc/100.
This bicycle pump hides a very complete multitool that is hidden inside and when removing the pump head, it becomes an applicator for a CO2 cartridge..