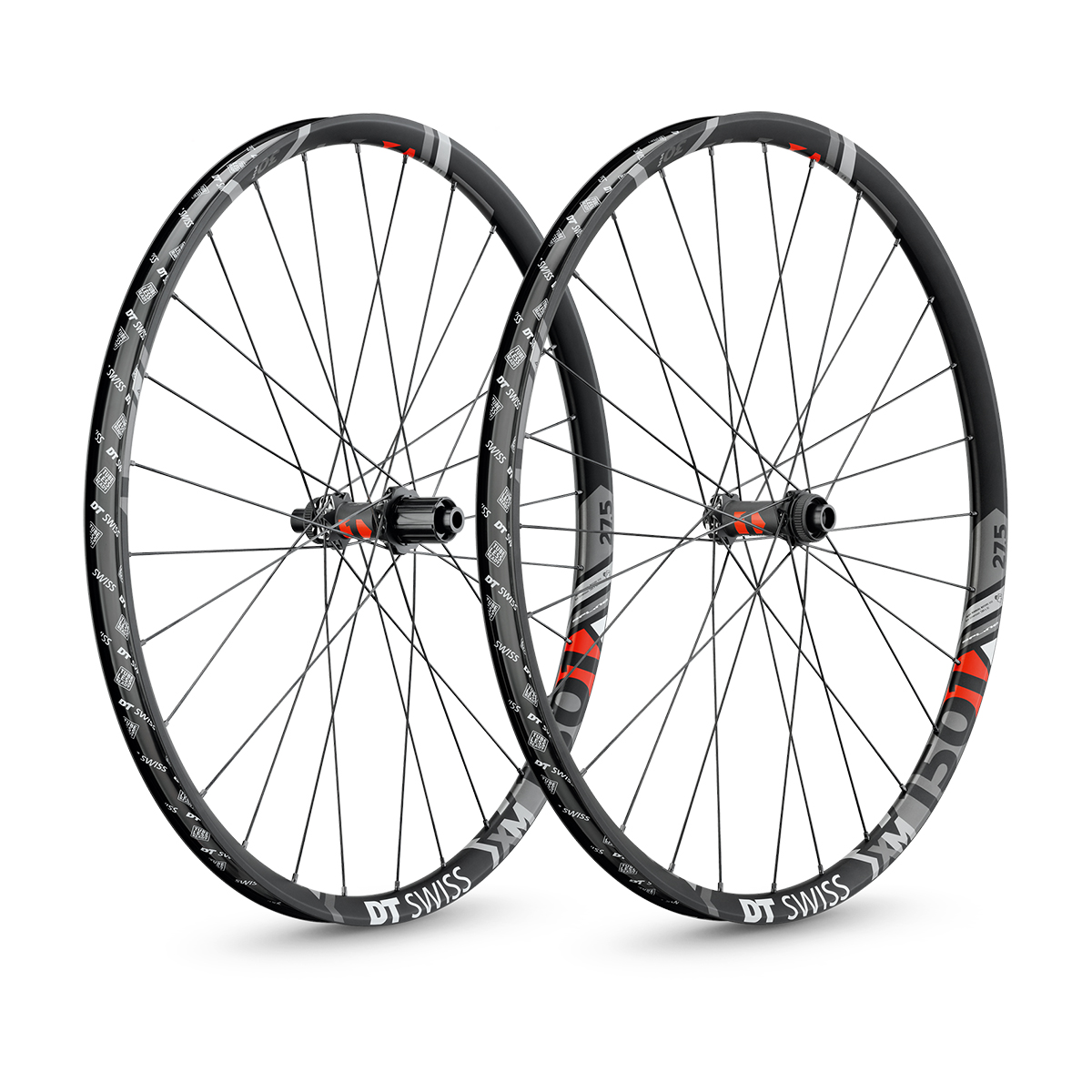 Wheels DT SWISS XM 1501 SPLINE ONE 27.5'' and 29''
The DT Swiss XM 1501 Spline One wheels are characterized by low weight coupled with high stiffness. This is due to its studied and precise manufacturing process. The best technologies are used to create an agile, practical and durable rim. The key in this process is a new weld that is very resistant and invisible to the user's eyes. These wheels are indicated for MTB modalities such as the All Mountain or Enduro.
In addition to the rim, its spokes and hub are not left behind as far as performance is concerned. The spokes have been subjected to the strictest tests to avoid unwanted breaks and their heads are reinforced to increase the stiffness. As far as the hub is concerned, it has been designed in only two pieces, in order to make it more compact and lightweight. The rear wheel incorporates the Rachet system technology, a freewheel system that offers a faster response.
The DT Swiss XM 1501 Spline One wheels are available in two sizes: 27.5 "and 29". They are the novelty of the diameters and the studies show a greater gain in inertia, control and manageability in technical zones and more grip on difficult surfaces. The riders will find the perfect choice for their daring routes.
Technical data:
Weight: 29 "-1740gr/.5"-1590gr.
6 screws for securing the disc.
Front Axle: 29 "-15/110mm/.5"-15/100mm.
Rear axle: 12/142mm.
Tubeless Ready.
Pack with rim tape and tubeless valve.
Tyres from 1.9 "to .4".
Wheels DT SWISS XM 1501 SPLINE ONE 27.5'' and 29'' /
DT Swiss
From
144.49 EUR
to
868 EUR