New helmet fullface Urge Bombair-enduro, freeride and downhill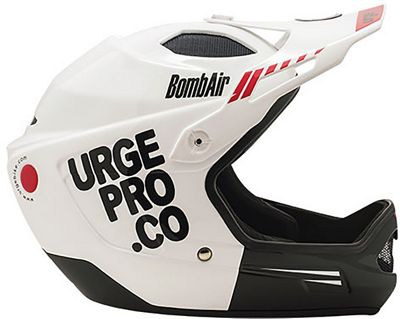 New Fullface URGE Bombair 2018
We present the new model helmet with Morrera Bombair that gives us the brand URGE. This helmet has characteristics very similar to those of the Down-O-Matic.
The helmet Urge Bombair guarantees the rider the maximum comfort on the bike as it will adapt perfectly to the shape of the rider's head. In addition, this fullface helmet shell provides good ventilation and protection.
The Bombair helmet shell has been made of fiberglass composite (80%) and linen fibre (20%).
This model of helmet of the brand URGE is ideal for the practice of downhill/DH and to roll in the Bikepark and is available in four different colors and in the sizes XS, S, M, L, XL.
Features of Fullface helmet Urge Bombair 2018
Read More