Helmet Specialized S-Work TT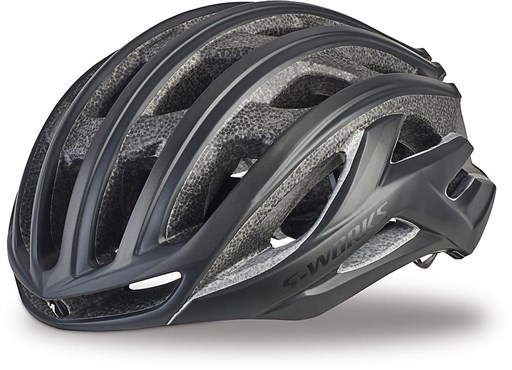 Helmet Specialized S-Works TT -Very aerodynamic and light
The S-Works TT helmet model that has launched the Specialized brand is an element that will provide the cyclist with the best comfort during the trainings of a time-trial cycling modality. The ultra-light construction of the S-Works TT helmet will help the rider to perform the best times; All this thanks to the high level of aerodynamic s that the helmet enjoys.
The new model of helmet Specialized S-Works has been elaborated by an optimized construction with multi-density EPS foam which will keep the rider better protected during the trainings. Thanks to the EPS foam that incorporates the S-Works helmet of the Specialized brand, in case of accident the energy of the impact will be absorbed so that the biker will have with the maximum protection.
The Mindset adjustment system is ultra-light and incorporates micro-dial and has adjustable height. The 4x DryLite Belt system incorporates this helmet model and a perfect fit of the helmet to the rider's head. These straps are light and soft and will be in charge of repelling sweat or rain water.
The Specialized helmet has a system of regulation and adjustment of the belts Tri-Fix, which will offer the cyclist the maximum comfort and lightness.
Features CASCO SPECIALIZED S-WORKS TT
Time trialcycling helmet.
Its lightness and aerodynamics will contribute to the rider being able to perform the best workouts with the maximum performance.
multi-density EPS foam to increase the rider's sense of protection in the event of an accident with the bicycle.
Ultra-light Mindset adjustment system with micro-dial.
Light, soft 4x DryLite strap s that also repel both the biker's sweat and rain water.
Tri-Fix Belt adjustment system for maximum comfort and lightness.
What do we know about the SPECIALIZED brand?
Specialized Bicycle Components is an American company that manufactures bicycles and cyclingcomponents. Specialized was created in California in 1974 at the hands of Mike Noyard. In its beginnings its production had as reference its model star of bicycle of Allez Road and that of cycling Sequoia. He feels years later, in 1981 Mike was commissioned by Tim Neenan to design a mountain bike frame that could be produced in series.
At the beginning of the years 90, it introduced in its catalog the line of urban bicycles Globe. In 2001, Mérida Bikes bought 49% of Specialized and became the company's majority shareholder and CEO .
Among the Specializedbrand's extensive portfolio of products, we find bicycles, accessories and cycling components.
Specialized – specialized cycling kits available in the CoreBicyclesearch engine. Find the best price online with offers.
* Core Sport Team Company S.L. is not responsible for the failures in the technical specifications or any other nature that affects the products. Check with the final store before making your purchase.