Helmet Kask Team Sky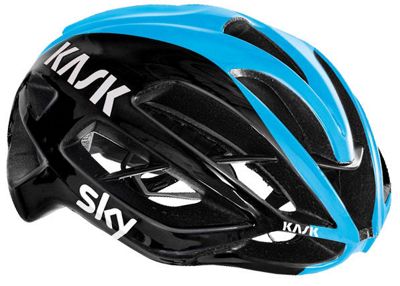 The brand Kask has released two new versions of the pro tone helmet and Mojito, both made thanks to the collaboration with the team Sky. The new Team Skyhelmets have a high level of thermal dissipation, which means that the rider will have a great aeration of the head.
Helmet KASK Protone TEAM SKY
The new model of road helmet Protone, elaborated with the collaboration of the Sky team, is an essential element when going out to train with the road bike. The Protone helmet has been developed through the use of Multi in-moulding technology, that is, the necessary system to increase and improve the absorption of possible blows in the event of an accident. Thanks to the adjustment system Octo fit the rider can adjust the clamping of the helmet so that it adapts to the different types of heads.
Read More