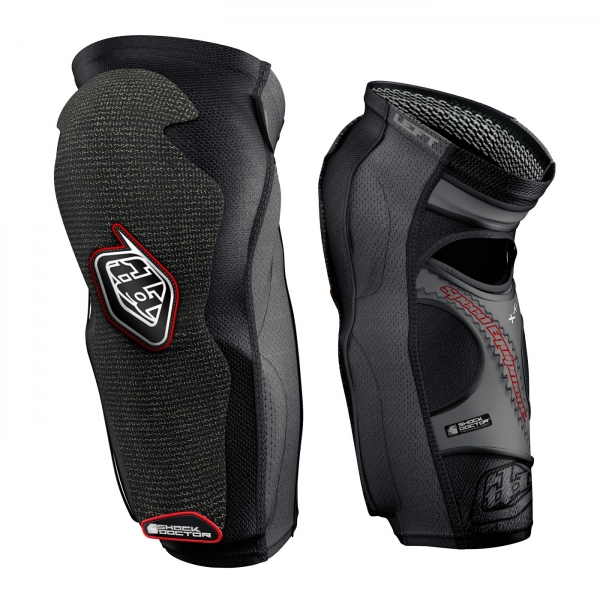 Knee pads kg 5400 & kg 5450
The prestigious brand Troy Lee Designs has released two new models of knee-bi king protections: kg 5450 and kg 5400. Both products have excellent manufacturing materials, high quality, and that will guarantee the rider the best safety when going out with the MTB bike. In addition, they will also provide you with maximum comfort.
Features of knee pads kg 5400 & kg 5450
The knee pads KG 5400 are a model of knee brace s ideal to be used during workouts with the mountain bike. The KG 5400 has been elaborated with the best materials in order to offer the rider the best protection and comfort in his trainings. This model has the X-FIT technology that will give the rider a better fastening of the mesh so that the brace is well adjusted to the leg of the rider. In addition, it also has Strata interior foam which will guarantee the best adaptation of the knee brace.
The knee pads kg 5450 have characteristics very similar to those of the model kg 5400. The main apparent difference between the two new models of knee pads, is that the KG 5450 has been elaborated with a longer mesh in order to make the brace also function of Espinillera. This detail will make the rider have, with the KG 5450 a knee brace model with Espinillera included, all in one product.
With the knee pads KG 5450 The cyclist will have two essential products during the training with the bicycle, fused into a single one.
What do we know about the Troy Lee designs brand?
Troy Lee Design is a Californian brand (USA) that was founded 30 years ago by Troy Lee, a young motocross rider. Troy Lee started out as a hobby painting his helmets and those of his friends in the garage of his house. Thanks to his passion for competition and design, Troy Lee began more and more to paint helmets for more California pilots. As time passed their products have been cogindo certain category to the point that their helmet s have been used by the greatest pilots in all types of disciplines, such as Alvaro Bautista, Loris Capirossi, J. Montoya, Jeremy McGrath, Sam Hill, Nicky Hayden, etc.
This brand is a benchmark around the world in helmet design which have great quality and provide excellent protection. The products of Troy Lee Desgin have been manufactured through a great innovation.
The range of products of Troy Lee designs is based on:
Helmets
Protections
Clothes
Backpacks
Bicycle Cuffs
Troy Lee Designs ' cycling kits available at CoreBicycle – Buy online with discounts.
* Core Sport Team Company S.L. is not responsible for the failures in the technical specifications or any other nature that affects the products. Check with the final store before making your purchase.