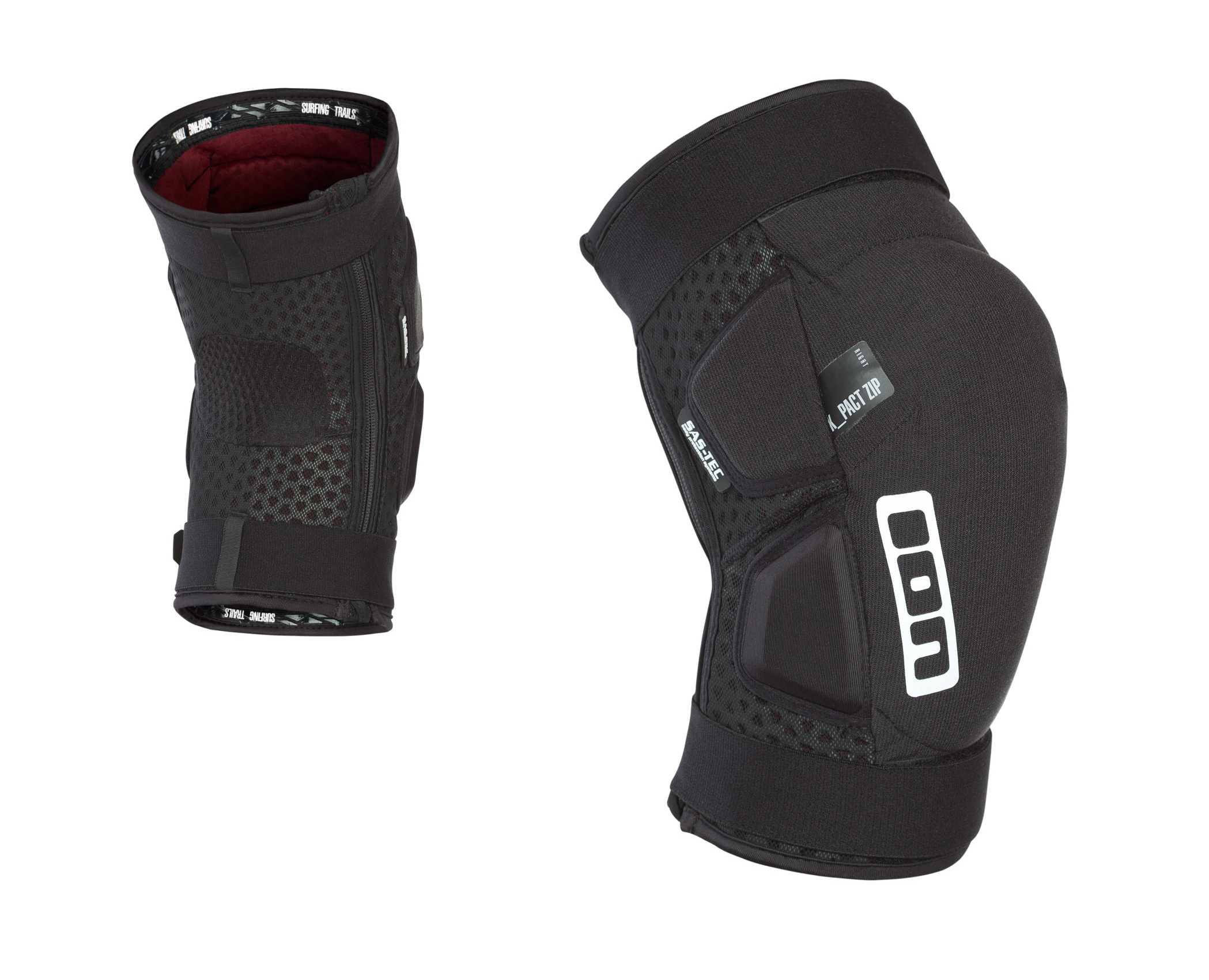 The industry of protections for MTB (enduro, downhill, all Mountain, Trail, Dirtjump, BMX and freeride) is in full swing. Factors such as comfort, breathability and protection are the great pillars among which all market leaders move. We present the ION K-Pact _ Zip braces; These knee pads are the evolution of the popular knee pads, and award winners, K-Pact.
Manufactured in a new material called Super Perforator neoprene, a type of micro-perforated neoprene, the K-Pact Zip pads offer the maximum breath ability and the best fit, all at the same time.
The protective foam s are made of material SAS-TEC, which has been strongly tested under the requirements of protection certification of Level 1 of the regulation EN 1621. Its protection capabilities Excenden the needs of riders of all types of mountain Bike (Downhill, Enduro, all Mountain, freeride, Dirtjump,...).
ION K-Pact ZIP Knee pads – very breathable and comfortable (with fullface zipper)
Moreover, the most innovative of these knee pads is that they come equipped with a full-length zipper that makes it easy to put on and remove. It is not necessary to remove the cycling shoes to put them/remove them which is really comfortable for long climbs and when there are long transfers between areas of Riding.
These innovative ION knee pads are available in grey and black color
Sizes available: S, M, L and XL
Composition: neoprene, polyurethane, nylon, EVA polyester
ION Brace K-Pact Zip 2018 /
Ion
From
99 EUR
to
109.99 EUR