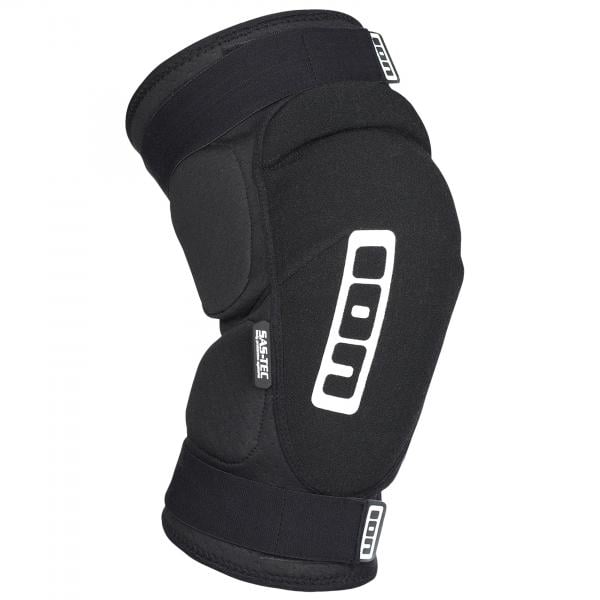 Now on sale The ION K Pact pads 2017-2018
The new K Pact Brace s presented by the ION brand are an excellent and revolutionary model of protection for the rider's knees. These pads are one of the best models found among the wide range of ION brand protections; This is thanks to the excellent retention systems and applied technologies that incorporate the K Pact to keep the biker safe at all times.
The Ionic_Fit structure provides a great freedom of movement on the bike, thus ensuring the best comfort. The adjustment system is made by means of an fullface Quick_E zipper to make it easier to put on or remove the protective cover in a simple way.
The material used for the manufacture of these knee protections is Powe aramid; this, in addition to being a very resistant material, dissipates the energy of the impact throughout the surface, so that it decreases the blow in case of accident.
The padding of the knee pads incorporates the SAS-TEC technology, very comfortable and resistant. Besides, the Air_Prene fabric used for the design of these knee pads has an excellent ventilation system and Sanitized treatment, thus avoiding bad smells and repels moisture.
Features of the ION K Pact 2017
Sizes available: S, M, L, XL.
Incorporates SAS-TEC technology.
Colors: blue, red and black.
Materials: 35% Neoprene, 35% polyurethane, 15% nylon, 8% polyester, 7% EVA.
Possibility of acquiring knee pads with Shin already integrated.
* Core Sport Team Company S.L. is not responsible for the failures in the technical specifications or any other nature that affects the products. Check with the final store before making your purchase.