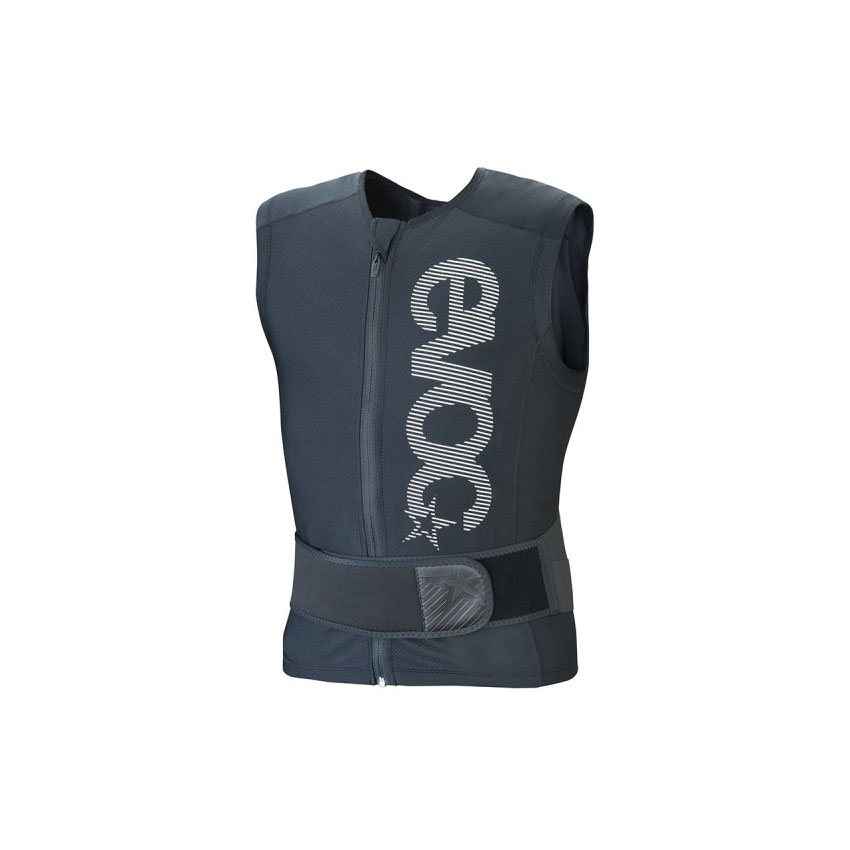 New bib/Protective vest EVOC Protecctor Lite Shield 2017
This model of protection for the body of the rider of the brand EVOC has been designed with the best materials and technologies applied without leaving aside an aspect as important as the "Little weight".
The breathable technical fabric used for its manufacture will ensure a proper flow of air during pedaling. In the lower part of the body, the Velcro band that incorporates will act by adjusting the coccyx area and holding the lumbar. The Lite Shield safety Vest will keep you protected on the Mountain bike.
Features of bicycle/bikes chest protector EVOC Protecctor Liteshield 2017 – MTB/MOUNTAIN BICYCLE/Enduro/Downhill
Very light protective vest.
LiteShield Technology that guarantees an excellent safety on the bike.
95% absorption of impact strength.
Fastening system by means of a velcro band.
Very flexible; great capacity for freedom of movement.
Perfect ventilation channels that will create internal air channels.
Use of high quality materials.
Liteshield technology applied to the vest Protecctor of the brand EVOC
The Liteshield technology used in this bicycle/bikes chest protector is designed to specially protect the area of the spine of the rider in case of a fall or accident with the bicycle.
A large property of this technology is the great buffering capacity (almost 95%) of the impact energy. Thanks to this, the cyclist will only receive 5% of the force of the coup. In addition, the high level of flexibility that this vest has will make the rider do not have any trouble wearing it.
Chest protector back Protector EVOC Protecctor Liteshield-Enduro/downhill/Freeride /
Evoc