Suunto Ambit 3 - GPS and heart rate monitor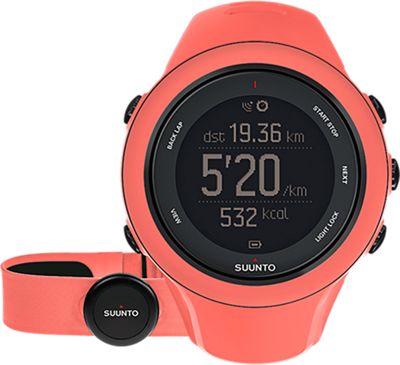 The prestigious manufacturer of Pulse and Suunto GPS devices has brought to the market the new line of GPS Ambit 3 among which we can distinguish the models Run, Sport and Peak Sapphire. These GPS devices in clock format will provide the rider with the necessary information to be able to go out to train in a totally comfortable way and with the maximum performance to be able to analyze the results and to improve the next day.
GPS SUUNTO Ambit 3 RUN
The new Suunto Ambit 3 Run GPS device is the simplest of the Ambit 3 line of the Suuntobrand, although it still has a significant number of useful features for the rider when it comes to training with the Bike.
GPS Suunto Ambit 3 Run features
Read More