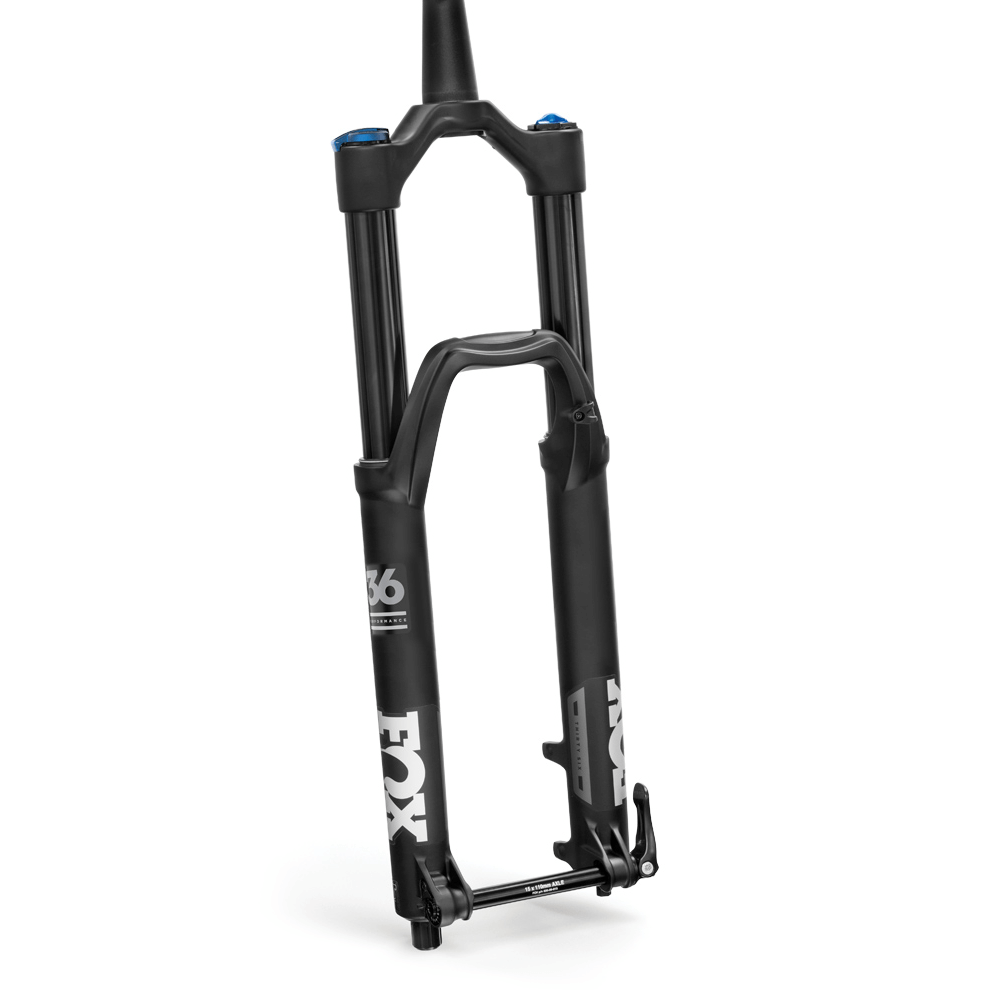 There are two models available from this prestigious Fox fork. We present them to you:
Fork Fox Factory Series 36 Float Kashima FIT4 3Pos-ADJ 29 "160mm Brake disc-Boost 15QRx110
The new front suspension Fox Factory 36 Kashima stands out for having a travel of 160 mm, ideal especially for lovers of Enduro and all Mountain. This fork provides the best response of the bike in the most extreme modalities of mountain biking/mountain bike. With the closed FIT4 cartridge you will get a perfect damping that also adapts to the terrain. Also to get a better fit, this Fox fork has three modes: Open, Medium and locked.
It should be noted that the Factory forks have 22 extra clicks of compression adjustment at low speeds.
The 36 mm Kashima -coated cranksets will prevent rubbing, thus providing greater resistance. The Boost shaftgives the fork a higher stiffness that will be reflected in a greater comfort for the rider on the bike.
Features of the Fox Factory 36 3pos-adj Boost fork
Compression, preload, bounce, and lock adjustment
Travel: 160 mm
Handlebar bar end diameter: Conical 1.5 ″-1 ″ 1/8
Fork Cranksets Diameter: 36 mm
Ideal for Enduro and All Mountain
Front Wheel Axle: 15 × 110 BOOST
Spring: Air
Fork Fox Factory Series 36 Float Kashima FIT4 3Pos-ADJ 29 "160mm brake disc-Shaft 15X100
As we have seen in other versions of Fox Forks of the series 36, the air spring will help the rider to fight the different irregularities/obstacles that can be found along the way.
This front suspension model also include the high-end FIT4 shock absorb er that provides a sensitivity plus without losing support. This versatile fork is ideal for both your workouts and competitions; This is thanks to its great lightness.
Fork Fox Factory Series 36 Float Kashima FIT4 3Pos - ADJ 29" 160mm Boost 15QRx110 2018 /
Fox Racing
From
849 EUR
to
1,259.99 EUR