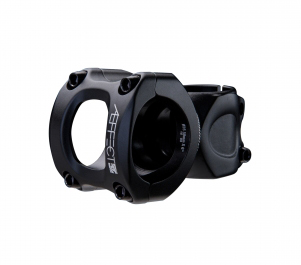 Stem Race Face Aeffect for MTB/MOUNTAIN BIKE
The Race Face Aeffect Stem is a suitable component for the most competitive modalities of mountain biking, Rally, marathon and All Mountain. It is one of the lightest models on the market, an aspect of vital importance when the speed is primed. It is made of 6061 aluminium, a CNC forging and machining. In addition, it has also been shot Blasted, extending its lifespan, as it adds corrosion- resistance and torsion forces.
It is designed to be combined with the Aeffect full suspension-height handlebar. It is available in the sizes 50, 60, 70, 80 and 90 mm and the appropriate handlebar size is 35 mm. If this is not enough, the handlebar clamp of 4 interlaced screws secures the handlebar and dis charges the loads from the screws to the body of the stem.
Https://www.youtube.com/watch?v=QfVYSypv14o
* Core Sport Team Company S.L. is not responsible for the failures in the technical specifications or any other nature that affects the products. Check with the final store before making your purchase.
Stem Race Face Aeffect for MTB/MOUNTAIN bike /
Race Face
From
42.68 EUR
to
88.96 EUR