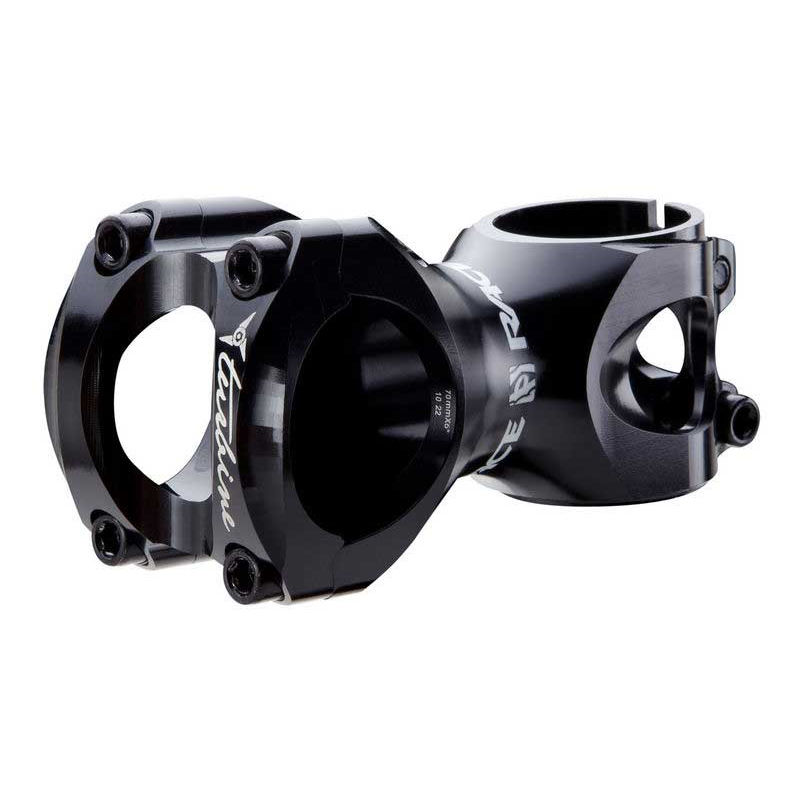 Race Face Turbine Stem for Rally and All Mountain
The Race Face Turbine Stem is designed with the best technological advances. In fact, it is one of the components for bicycle with one of the best relations between light ness and hardtail ity of the cyclist market. It offers great reliability against breakage. In this way, the rider's safety is maximized, as the handlebar clamp is controlled.
For its manufacture, aluminium 7075 is used, which adds strength and strength, while reducing the total weight of the saddle. Another point in favor of the Race Face Turbine stem resides in the clamp. By means of 4 screws the handlebars can be firmly secured, distributing the torsion forces. Use is recommended for All Mountain and XCmodalities.
Features stem cycling MTB Race Face Turbine
weight: 135 g (90 mm with 31.8 mm).
Elevation: +/-6 ° (reversible).
Sizes Available: 60, 70, 90, 100, 110 mm.
Handlebar Diameter: 31.8 mm.
Https://www.youtube.com/watch?v=6XZsEYc1SsY
* Core Sport Team Company S.L. is not responsible for the failures in the technical specifications or any other nature that affects the products. Check with the final store before making your purchase.
Stem Mountain bike Race Face Turbine /
Race Face
From
27.49 EUR
to
100.62 EUR