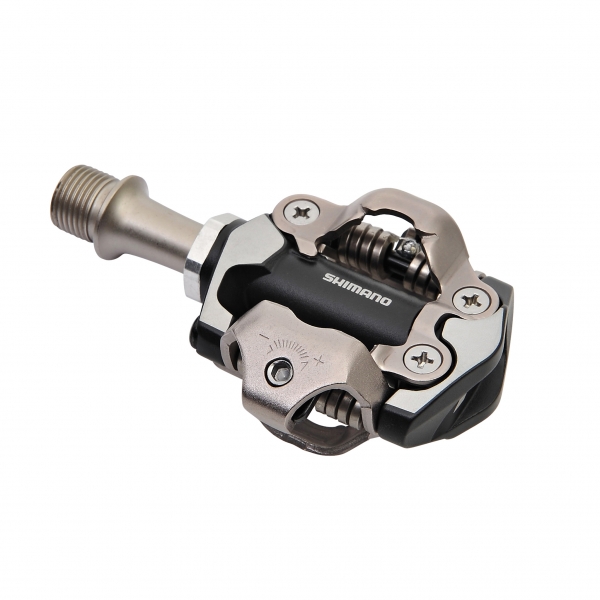 SHIMANO PD-T420 Click'R clipless pedals
Shimano T420 CLICK'R Mountain bike pedals are designed for the recreational practice of mountain biking. Thanks to the incorporation of the platform, the support surface aumentto transmit greater safety and reliability. Also noteworthy is the lighter spring system that improves the operation of hook and release of the shoe.
Features of Shimano PD-T420 pedals
Weight 418 grams par
Adjustable clamping Grade
BEARING SHAFT SEALED
Included coves
platform to increase support surface
Lighter spring system
In addition, the pedals AutomáticosShimano PD-T420...
They have managed to lower the weight in more than 90 grams of their predecessor, the T400, in this way the rider can improve the benefits and not have to drag so much weight.
Find all the accessories, components, clothes and everything you need for the bike at the best price in the search engine of cycling products CoreBicycle: See in CoreBicycle
Clipless pedals Shimano PD-T420 Click'R /
Shimano
From
4.49 EUR
to
217.01 EUR