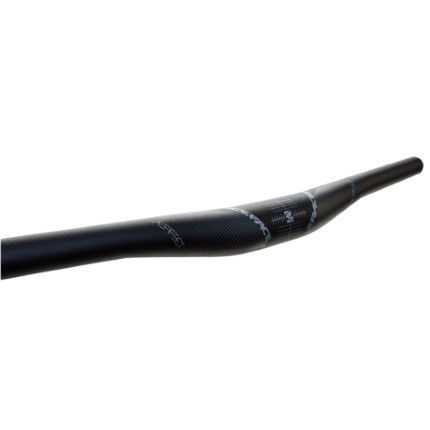 Full suspension height handlebar Race Face Aeffect for mountain bike
The brand of components Race Face presents its new collection of handlebars Aeffect, which is focused on getting the maximum performance you can offer as rider. Its use is focused on demanding modalities in mountain biking competition, such as the Rally and All Mountain. For this purpose, the best materials and a pre-demanding study process have been used. 3 models have been created: Race face Aeffect R 35, race face Aeffect 35 20mm and race face 35 10mm. Then we'll talk about the first two.
Race Face handlebar Aeffect R 35 for MTB/MOUNTAIN BICYCLE
This component offers quality benefits at an affordable price. With its 35 mm clamp area, 2014 aluminum construction with triple-sawdust design and design, it has a stiff, sensitive, low-weightbar. Its manufacture is based on cooling the aluminium to mold it better and without leaving visible the welds. The optimised triple splice design improves the stiffness and weight ratio, being one of the best in the cyclist market. In addition, it obtains an excellent response against the impacts and torsions, preventing the breakage.
width: 760 mm.
Bar Diameter: 35 mm.
weight: 335 grams.
Backward folding: 8 °.
Upward curve: 5 °.
Full suspension height handlebar Race Face Aeffect 35 20mm
This full suspension-height handlebar manages to increase the comfort of the rider without adding extra weight. Made of 2014 aluminium, it has a height of 20 mm. If we put it together with the 35 mm diameter of the bar we will obtain control, sturdiness and resistance. Thus, the manage ability of the bicycle is total and the trajectory of the front wheel becomes an extension of our arms.
length: 760 mm.
Elevation: 20 mm.
Diameter: 35 mm.
weight: 335 grams.
Backsweep: 9 °.
Upsweep: 6 °.
MTB/mountain bike handlebar Race Face Aeffect /
Race Face
From
39.99 EUR
to
46.89 EUR