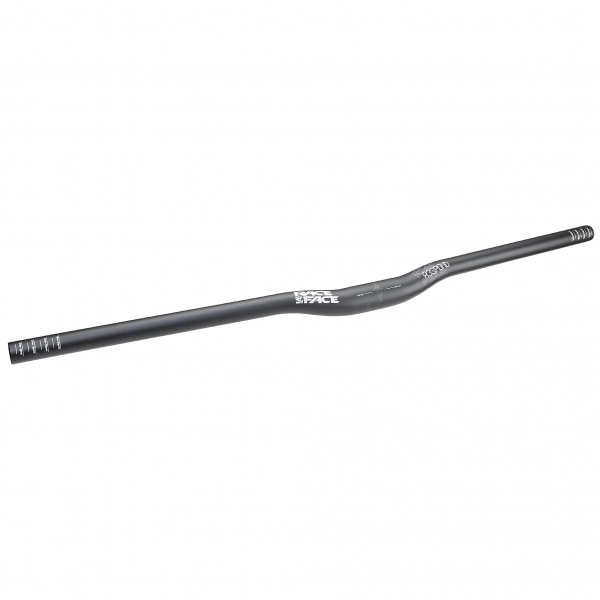 MTB Race Face Respond handlebar
The full suspension-height respond handlebar is the proposal of the Race Face brand for maximum control and manageability on the bicycle. Its use is perfect for the modalities of All Mountain, freerid e and Downhill, because it is very robust and supports vibrations effectively. It also stands out for its light ness and a price available to everyone.
Features Race Face respond handlebar for mountain bike
This component achieves an optimal homogeneity between strength, stiff ness and weight. This is thanks to the manufacture of Aluminium 2014, a state-of-the-art material that confers durability. As if it were not enough, during the process of elaboration it is possible to unify the piece without seams by means of a cold drawn. Thus, welding is much more resistant to the same amount of material used.
As for the dimensions of the Race Face respond, are in the usual range in this type of handlebars. With a thickness of 31, 8mm, a measure that combines good grip with rider's hands and with the power. The interior is coned, to withstand excellently the bumpy terrain. On the other hand, the 740 millimeters wide manage to obtain a great Manioabrilidad in descents and twisting trails.
Further details of Interñes del handlebar Race Face respond
Elevation: 1 ½ ".
weight: 350 grams.
Backsweep: 9 °.
Upsweep: 4 °.
Race Face
– All Race Face bike handlebars available in the search engine and price CoreBicycle. Find the best price online with offers.
* Core Sport Team Company S.L. is not responsible for the failures in the technical specifications or any other nature that affects the products. Check with the final store before making your purchase.