SRAM RED Road Groupset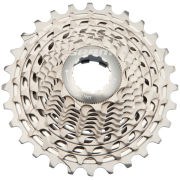 SRAM RED Road Groupset
-Buy prices in CoreBicycle and buy online at the best price and discounts.
Located in CoreBicycle all the equipment and road cycling components of the SRAM brand: Cranksets, chains, derailleurs, forward front derailleur, rear derailleur, front brakes, rear brakes, brake levers, shift levers, brake parts and pads of brake, chainrings and complete groups of road cycling.
All the components can be found in the CoreBicycle Bike kit Price Searcher: Very simple, just enter the search and order your results by price. You will find the lowest price of the components for your bike that you need.
To see all the road cycling groups access the category groups and filter by brand of cycling.
Know the SRAM brand
The SRAM brand was born in Chicago at the end of the decade of 1980. This brand has experienced in just 30 years an impressive growth. At the beginning they only manufactured a lever and had a workforce of 5 employees and currently have a workforce of 1,500 employees distributed in more than 12 manufacturing plants throughout the world.
The strengths of the SRAM brand are its innovation capacity and its good customer service (pre-and post-sales).
This brand has grown rapidly thanks to the acquisitions it has been making: in 1997 it bought the company Sachs Bicycle (which manufactured mainly chains, nuts and Hubs) and in 2002 made the great acquisition buying RockShox. RockShox is the largest specialist in MTB rear shocks along with other major brands such as Fox Racing Shox, Bos, etc.
He has also acquired large companies such as Avid (dedicated to brakes) or Truvativ (dedicated to cranks, power and other components).
All this cluster of circumstances and good business strategy has led SRAM to become the world's second largest supplier of cycling components.
Find all components of SRAM in the search engine and price CoreBicycle. CoreBicycle, the tracker and searcher in 3 clicks. SRAM – SRAM cycling equipment available in the CoreBicycle Searcher. Find the best price online with offers.