New Dropper seatpost Funn UpDown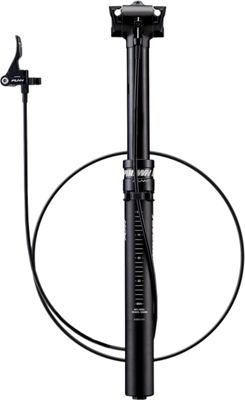 New Dropper seatpost Funn UpDown
The dropper seatpost of the Funn brand model UpDown has been designed with 125 mm of travel and a weight of only 570 grams.
This dropper seatpost is operated through a remote pushbutton that can be installed on the handlebar. The power system is hydraulic.
The Handlebar remote control is CNC machining and can be placed on both sides of the frame lever different shapes: left and right and both above and below the handlebar.
Features of the dropper seatpost Funn Dropper Updown
AL7050 aluminium internal and external tubes
Seatpost diameter 30, 9mm or 31, 6mm
Route: 125mm
Total Length: 422mm
Weight: seatpost 570 grams, remote actuator 35 grams
What do we know about the FUNN brand?
Read More