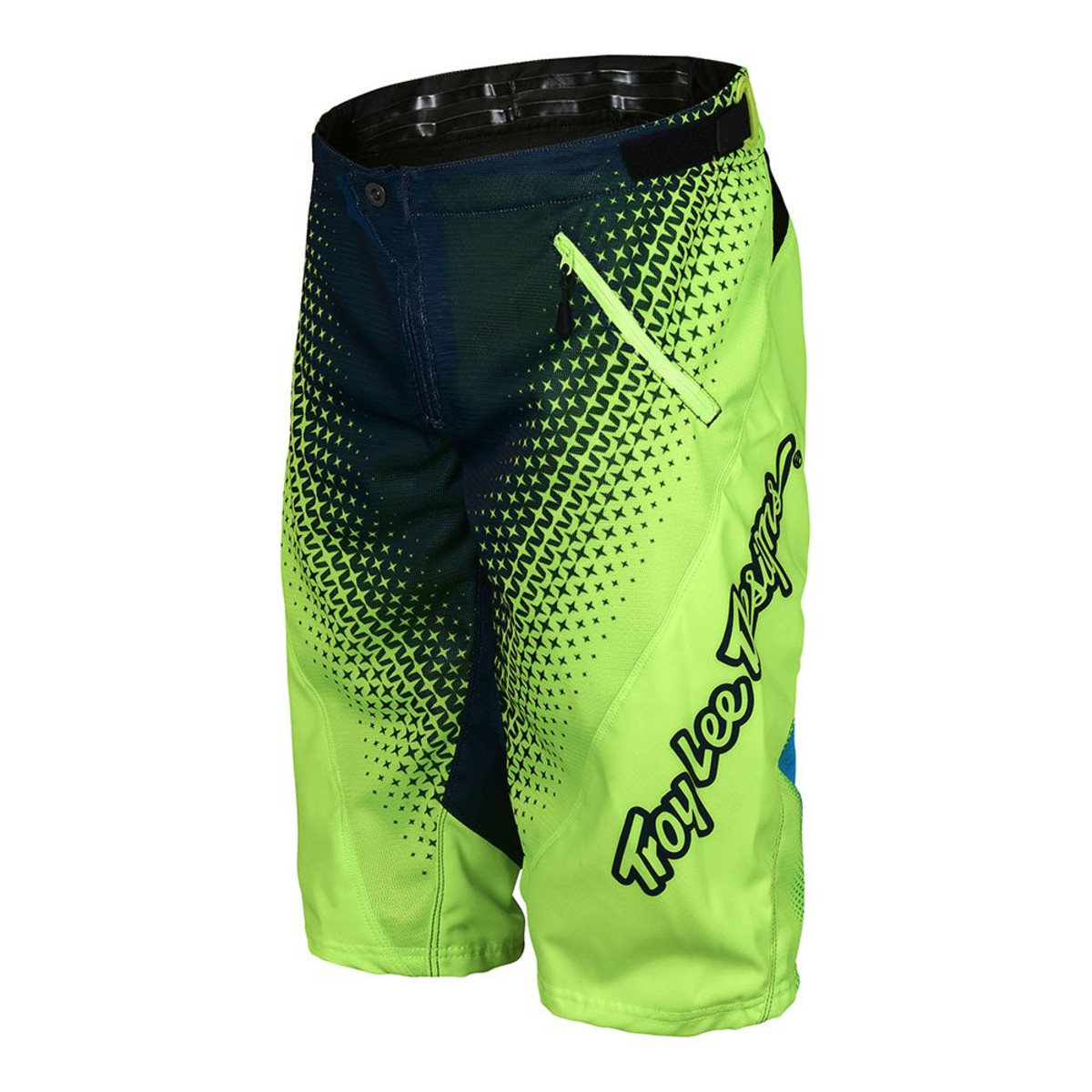 Cycling shorts Troy Lee designs Sprint Starburst 2017
The new MTB shorts of Troy Lee designs Sprint Starburst 2017 have been designed with mainly the riders of the most aggressive MTB modalities in mind; These are the DH/downhill and Freeride. In addition, it should be noted that the material used, polyester fabric 600d, is very resistant to tearing and abrasion of the terrain; This means that the trousers will have a greater durability despite possible accidents/falls.
Troy Lee Designs Sprint Starburst shorts feature Kevlar fabric inserts on the knees as it is a particularly sensitive area in the event of an accident/fall. This material offers great resistance to chafing and abrasion.
The fabric with which these shorts have been manufactured for MTB/MOUNTAIN BICYCLE offers a great freedom of movement during the pedaling.
Shorts features Troy Lee designs Sprint Starburst
Made of 600d polyester fabric.
Adjustable waist.
Some areas have Spandex and Mesh inserts.
Excellent level of comfort and great freedom of movement.
Material Kevlar inserts on the knees.
Ventilation system through mesh panels in the hamstring (back of the legs)
Zippered pockets.
What do we know about the Troy Lee designs brand?
Troy Lee Designs is a brand with great international recognition that has its headquarters in the state of California (USA) born more than 30 years ago. Its founder, Troy Lee, a young motocross rider, started in "the scene" as a hobby. In his beginnings he painted his helmets and those of his friends in the garage of his house.
Thanks to his passion for competition and design, Troy Lee began more and more to paint helmets for more California pilots. As time went on their products have been taking a certain category to the point that their helmet s have been used by the greatest pilots in all kinds of disciplines, such as Álvaro Bautista, Loris Capirossi, J. Montoya, Jeremy McGrath, Sam Hill, Nicky Hayden, etc.
Short shorts Troy Lee designs MTB Starburst 2017 /
Troy Lee Designs