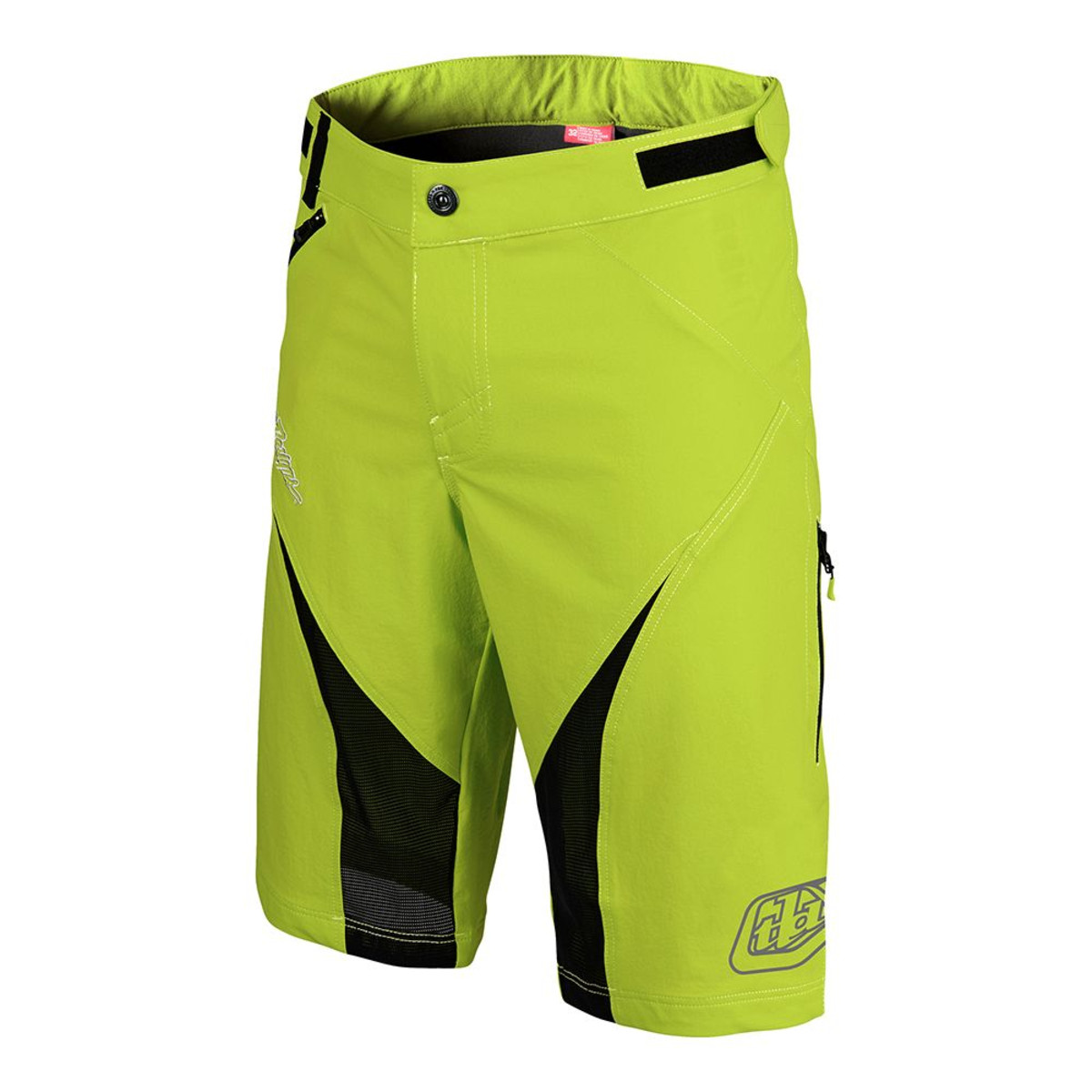 The new MTB Troy Lee Designs 2017 shorts are made of nylon (89%) and elastane (11%). In this way, you get a very comfortable model for the rider and also allows you to have a good freedom of movement during pedaling. In addition, this so technical fabric has a high resistance to the abrasion of the ground.
On the inside of these shorts has been added a detachable culotte with troy Lee Air 2.0 Liner. This detail makes the Terrain shorts a very breathable and comfortable model.
Terrain TLD shorts feature a moisture and sweat absorption system produced during pedaling. In the area of ​​the hip has been incorporated a system of adjustment totally comfortable by means of a button and a velcro tape.
Features of MTB Short Shorts Troy Lee Designs (TLD) Terrain
Made with Nylon 89% and Elastane 11%.
Internal 2.0 Airbag Removable Liner.
It has two pockets with zipper.
System of adjustment in the area of ​​the hip.
Made of breathable material to provide the rider with the best comfort.
Great absorption of moisture and sweat.
Weight: 292 grams.
What do we know about the Troy Lee Designs brand?
The Californian brand with more than 30 years of experience in the market Troy Lee Designs has a great international recognition. Its founder, Troy Lee, a young motocross rider, started in "the world" as a hobby. In his beginnings he painted his helmets and those of his friends in the garage of his house.
Thanks to his passion for competition and design, Troy Lee began increasingly to paint helmets for more California drivers. As time went on, their products have taken a certain category to the point that their helmets have been used by the greatest drivers in all disciplines, such as Álvaro Bautista, Loris Capirossi, J. Montoya, Jeremy McGrath, Sam Hill, Nicky Hayden, etc.
MTB Shorts Troy Lee Designs Terrain 2017 - NOW ON SALE! /
Troy Lee Designs