Cycling shorts with Santini Impact 2018 by Dyneema for road cycling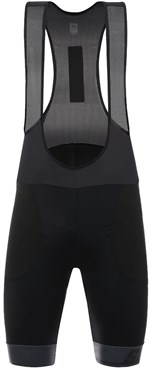 Cycling Shorts Santini Impact 2018 - Road cycling
This extraordinary short shoulder with straps that gives us the Santini brand This 2018, is a well-liked model among professional road cyclists.
The new Santini Impact has been manufactured with Dyneema anti-cut and anti-abrasion fabric in the most sensitive areas. Dyneema is a material used especially in the manufacture of ropes for climbing, nets, bulletproof vests, reinforcements for candles, slings... One can say that it is the toughest fiber in the world, more even than the Kevlar. Dyneema is especially suitable for all products that need to comply rigorously with standards, especially in terms of material resistance and end-user safety.
This will reduce chafing/injury in the event of an accident.
Read More