ION SOFTSHELL IMPACT 2017-2018 MTB/MOUNTAIN BICYCLE trousers-Enduro/downhill /
Ion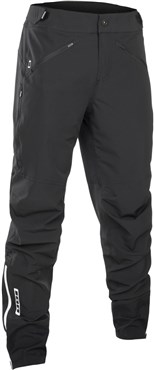 ION SOFTSHELL Pants IMPACT 2017-2018
The ION brand has released the Softshell Impactmountain biking pants for sale. The new Softshell ION is a very elastic and comfortable piece of technical clothing for bike lovers.
The design of this new model of trousers is orientated for the riders who want to enjoy the mountain biking/MTB/MOUNTAIN BICYCLE/BMX. Its cut allows to adjust to the legs of the cyclist and to the ankle so that it can pedal easily with intensity. It is reinforced in the calf area and the seams are triple Stitched_Seams, to reduce the sensation of friction. It also brings different breathable and zipper pockets to store biker accessories.
The products of the ION brand are manufactured with the philosophy of responding to the need of the cyclist, creating a modern product, of high quality and durability. So that the rider can enjoy his bicycle passion with an excellent product.
Leer Más