T-shirt long sleeve MTB ION SLASH_AMP -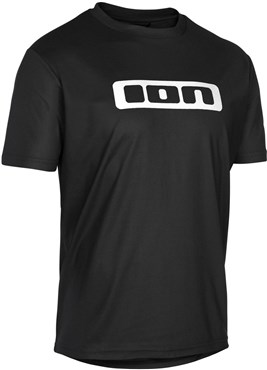 Ion Slash AMP long sleeve jersey for DH and All Mountain
The Ion Slash long sleeve T-shirt has been made for demanding MTB disciplines such as DH, Enduro and All Mountain. Its novel fabric stands out by 3 points: It is light, breathable and with antibacterial properties. These features help to create a very comfortable fabric, which adapts to the position of the cyclist's body when pedaling. In short, a sweater useful for your more daring routes with the mountain bike and with variety of climatology.
made entirely of polyester, it offers unlimited comfort. In addition, its design is attractive and functional. It highlights its fabric with Abrasion resistance technology, which prevents the texture from being worn fast and increases its resistance. The arm warmers adapt very well to the shape of the rider's body, with the elastic grips to improve the adjustment by hand. Finally, its Clear optics system offers the possibility to clean the glasses as it does not slip on the glass.
As we said, the Ion Slash jersey is very light. This, coupled with the anatomical cut , gets the rider to feel that he is not wearing anything. So you just have to focus on pedaling and get the most out of your bike. On the other hand, the air inlets have been studied to create a constant flow of air, even when the speed is reduced. This prevents the garment from wetting and the runner to cool down.
To finish, it is worth highlighting its antimicrobial properties. This point should be taken into account when affirming that we are in front of a durable piece. Sanitized treatment takes care of it.
Features jersey long sleeve Ion Slash :
sizes: XS, S, M, L, XL, XXL.
Fabric 100% Polyester.
Usable with protections.
For mountain biking.
Jagged cut, slightly longer back.
incorporates hidden pocket.
Long sleeve.
variety of colors and designs: yellow, blue, black, red...