Mavic jacket Stratos H2O 2017-2018 /
Mavic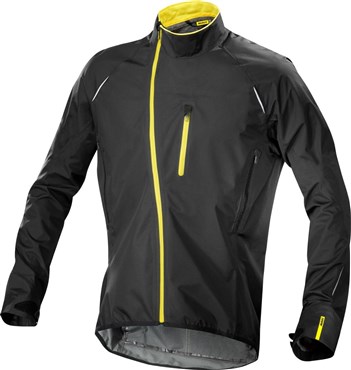 Why buy the Mavic Stratos H2O 2018 jacket?
This prestigious Mavic branded Mountain bike cycling jacket is lightweight, waterproof, windproof and breathable, all in one piece.
✓ It supports an un permability of up to 15,000 and 20,000 mm -columns (depends on the model). Consult the manufacturer.
✓ Sealed zippers
✓ Wrist adjustments
✓ Tissue composition: The 37.5 Xcelerator fabric offers a high level of waterproofness and is highly breathable.
Read More