MAVIC COSMIC PRO 2017 Cycling Gloves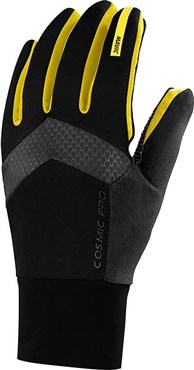 Mavic Cosmic Pro 2017 Cycling Gloves-now on sale!!
The new Mavic Cosmic Pro Gloves for the 2017 season are the ideal choice to protect your hands from the cold during your outings with your bike.
Mavic's Cosmic Pro 2017 branded gloves stand out for their tight, lightweight structure. In the dorsal part of the guates has been used elastic Softshell material with properties impervious to wind and water repellent. Following with the utmost comfort and ergonomic s of the cyclist, we find the area of the palm made of extra fine leather, tactile and padded.
In the area of the thumb also added a microfiber reinforcement to get more absorption of sweat produced on the bike.
Read More