Mavic Oxygen woman and man cycling vest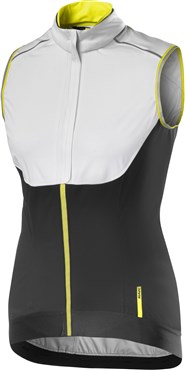 Mavic Oxygen Women's cycling vest
The Mavic Oxygen women's Vest has been designed with a snug fit and using high quality materials that provide the best comfort on the bike. This windbreak has hard fabrics Lite SL and Wick; Both give the vest a great breathability, resistance, lightness and elasticity.
This vest for cycling practice is reflective so that it will be ideal especially on low light days or on night routes with the bike. This detail will make the rider more secure to other users of the track as it can be seen more easily.
Features of Mavic Oxygen men's and women's vest
Adjusted design.
Light weight and compact.
protection from wind and rain during cycling training.
It has a back pocket.
Vest Sleeveless.
High breathability.
Sizes: XS, S, M, L.
What do we know about the Mavic brand?
Mavic is a brand created in the year 1889. This brand has long been working on the design and development of its fabrics and materials to offer the best products and the highest quality guaranteeing a greater performance for all cyclists. Mavic does not only focus on a cycling modality but also has road lines of products for cycling and MTB/MOUNTAIN BICYCLE (mountain bike).
This French cycling brand has a well-known career in the market where it is valued its experience and the quality of its wheels for the bicycle (tires such as Mavic Crossmax are the best known and most seen in the cycling competition of Mountain Bike for example).
After more than 130 years of innovation, the Mavic brand is one of the few brands capable of equipping from head to toe (footwear, socks, trousers/pants, jerseys/sweaters, gloves and helmet) to road and mountain cyclists.
* Core Sport Team Company S.L. is not responsible for the failures in the technical specifications or any other nature that affects the products. Check with the final store before making your purchase.