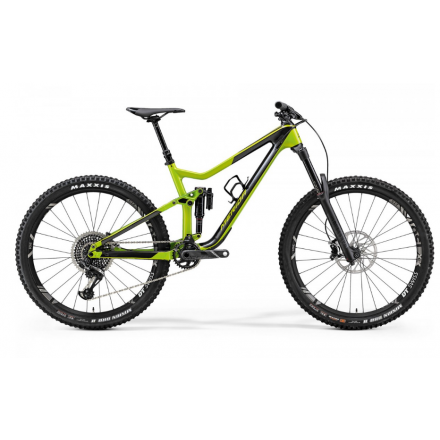 Mountain Bike Merida One Sixty 2017 for Enduro and All Mountain
The Merida one Sixty is about the new creation of the Taiwanese brand so that riders like you can squeeze to the fullest in the hard and fun modalities of Enudro and All Mountain. Its carbon frame stands out for its stable geometry with long distances and long distances; With 170mm on the front fork. This makes it more reliable for any downhill or technical area and that you can direct the bike more accurately. The .5 "wheels are ideal for maneuvering and having sufficient inertia.
The main novelties of this model are given from more control over the rear suspension, which through a new pivot has a better synergy with the frame. Therefore, a higher absorption range is allowed for the same route used. The suspensions are provided by Rockshox. Besides, to improve the retention of the bike in descents and to improve the control of the traction one uses a brake disc of 200mm front and 180mm behind.
The bike Merida One Sixty absrobe The irregularities of the terrain with ease. In addition, it allows a total blockage of the suspension s in areas where it is necessary to transmit all the possible power to the pedals. The Sram transmission with a single dish meets the expectations, and prevents you from being short on the many changes in the difference in mountain biking. Finally, it is worth mentioning the dropper seatpost Rock Shox Reverb, with impeccable performance.
Bike Merida MTB/MOUNTAIN BICYCLE ONE SIXTY 2017 /
Merida
From
2,999 EUR
to
6,999 EUR