Bike Cube Stereo 160 C68, 160 SL, 160 RACE, Hybrid, Action Team 27.5" /
Cube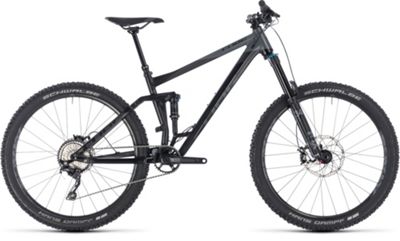 Bike Cube Stereo 160 C68, 160 SL, 160 RACE, Hybrid, Action Team 27.5" 2018
Bike Cube Stereo 160 C68 Action Team 27.5"
The cube stereo 160 C68 Action Team 27.5" model is the new top-of- the-range model of the well-known cube stereo. An edition that will give much to speak in the modalities of enduro/all-mountain.
This new bicycle of the prestigious Cube brand has been made with a special carbon fiber laminate that allows you to beat Records of lightness (minimum weight) without losing all the resistance and stiffness features.
In this model the center of gravity is lower with what promises to be a very "downhill" bike – stable for the downhill areas; Without being influenced by the continuous rubbing of the lower part of the frame by rocks or areas of trails.
Read More