Bicycle for child/kid Commencal Ramones wheel 12 "inch-PushBike /
Commencal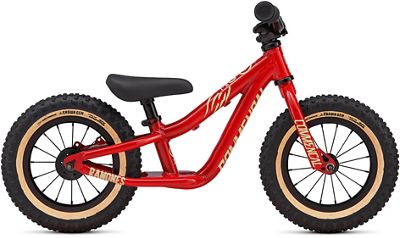 Children's Bicycle Commencal Ramones wheel 12 "inch
The pushbike are dominating the children's bicycle market for those children who prefer to go up the mountain without pedaling. The name of pushbike comes from there: the way the rider pushes the bike with his legs and not through pedals.
These pedal-free bicycles adapt the best of two worlds:
the world of bicycles: Total control with a stable handlebar and power system and a rim brake,
the world of mountain Skates: They are stable and allow the riders to place their feet on a platform that has been created at the height of where the bottom bracket (the pedals) would go.
Features of children's bicycle Commencal Ramones wheel 12 "inch:
Read More