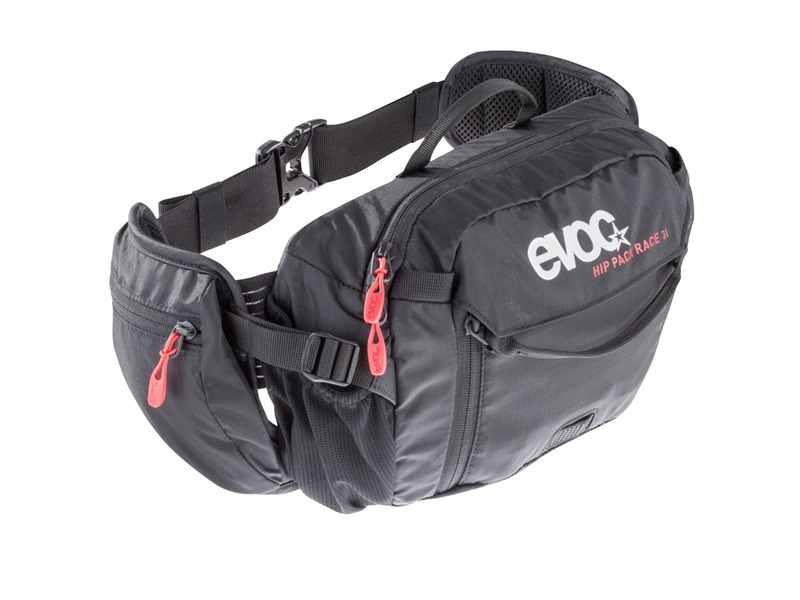 The EVOC brand now presents one of the best models of hydration packs that we can currently find in the market. The new Evoc Zip-On ABS-Pro Team is a very compact model of hydration backpack, in addition to being very light and has integrated protection on the back.
Features of EVOC ZIP-ON ABS-PRO TEAM Hydration Backpack
The new hydration backpack EVOC Zip-On ABS-Pro Team is an excellent model as well as to serve the rider so that it can store all their belongings necessary to make a used route with the bike, this backpack to have a protection Dorsal, it will keep you protected in case you suffered an accident. This hydration backpack has a total capacity of 16 liters.
The new EVOC Zip-On ABS-Pro Team has a wide variety of interior compartments, two of which are available for storing sunglasses and mobile phones; It has another one for the tools, and even has a hitch to make it easier to find the keys and not lose them. In addition, the EVOC Zip-On ABS-Pro Team has a helmet support
This hydration backpack of the brand EVOC, is compatible with any installation system of up to 3 litres, although it can be said that this model does not incorporate any hydraulic tanks even though they are compatible with them.
In addition
The new Evoc Zip-On ABS-Pro TeamHydration Backpack incorporates a safety whistle so that the rider can use it in case of disorientation or after an accident, to facilitate rescue tasks.
Expert opinion
The EVOC Zip-On ABS-Pro Team is a very complete hydration backpack model so that the rider can go out and train with the utmost comfort and protection.
What do we know about the EVOC brand?
EVOC is a backpack brand specializing in extreme sports, which was created years ago when its founders began to imagine and create backpacks that cover their own needs. His idea is to manufacture high quality backpacks that are very functional and so they did. The last thing a pilot can doubt is about the quality of his team. It wasn't long before other pilots asked for their products, and what started as an idea, I end up becoming a company with time.
Evoc Hydration packs-comfort and protection
EVOC backpacks are specially designed for the most demanding athletes: with special storage pockets, back protectors, of various sizes and models and especially with different capacities of internal hydration bags and with "hooks" Special for the helmet and/or protections of the riders.
In the search engine of CoreBicycle cycling products you will find all the cycling equipment you need for yourself and your bike. Don't miss it!
* Core Sport Team Company S.L. is not responsible for the failures in the technical specifications or any other nature that affects the products. Check with the final store before making your purchase.
EVOC Pro Hydration Backpack /
Evoc
From
19.95 EUR
to
269.99 EUR