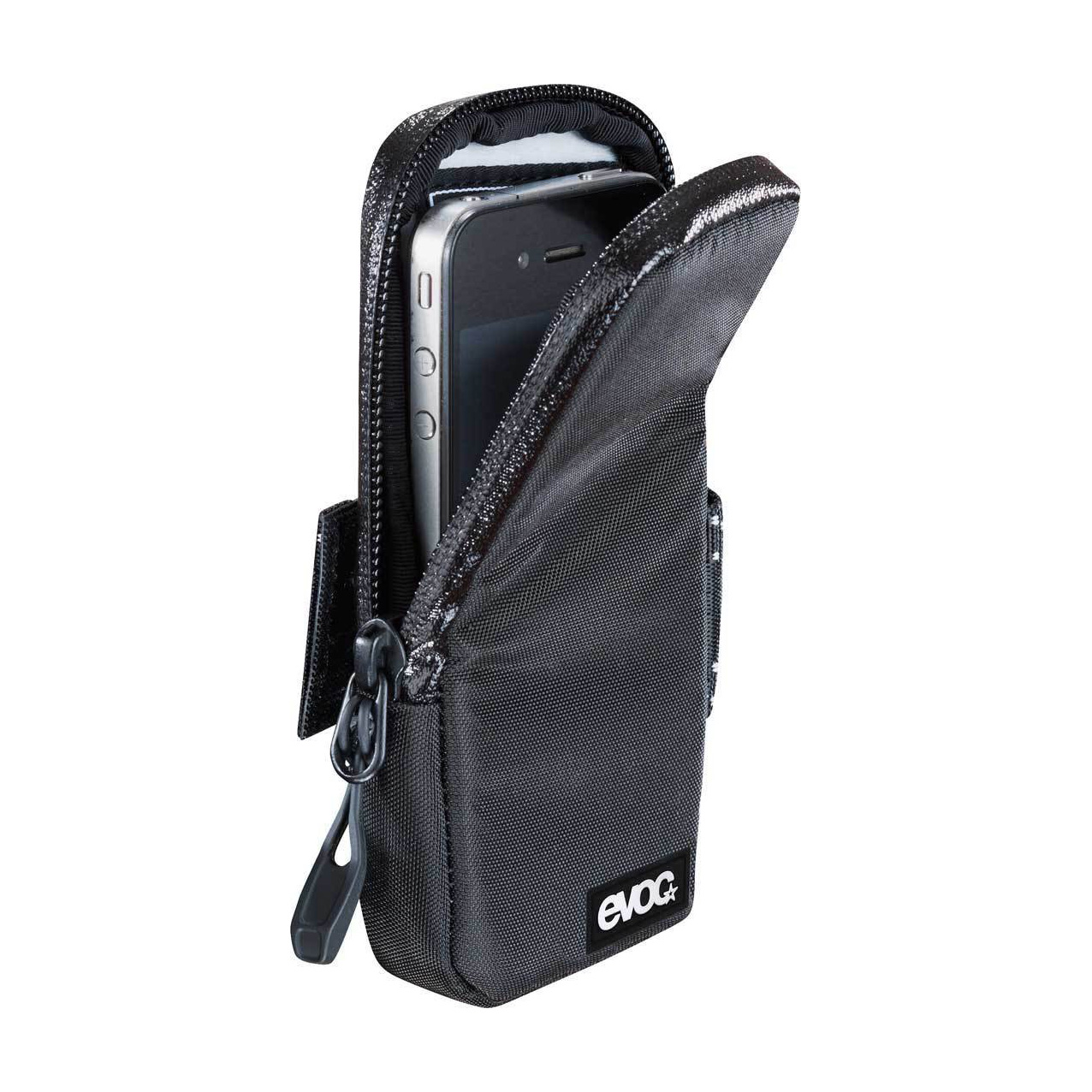 In the category of back packs and bags you can find a wide selection of products among which the following families stand out:
Cycling/Bicycle/Bike Saddle bags, frame and handlebars:
They are the bags that are used to carry the tools, cameras and spare parts necessary to repair the bicycle during the excursion. There are different depending on the place where they are subject. Either on the handlebar, the frame or the saddle. The cyclist will be able to adapt it according to the cycling modality and its preferences. Also in them you will be able to carry the wallet, documentation, telephone...
They are used to transport the bicycle safely, mainly to bill them on the plane. Some of these transport bags are completely hardtail to protect the bike from possible blows. Other models on the other hand, are made with more flexible textile materials and are used to transport the bicycle in the car, train... to control the bicycle at all times. So we gain space and faciliatamos your transportation comfortably.
Tyres for protecting phones and GPS:
They prevent blows, scratches and flaw s in the mobile devices used during the practice of the modalities of cycling (Road, MTB/MOUNTAIN BICYCLE, Enduro, downhill/Downhill, freeride, All Mountain...). More and more the use of GPS devices is increasing, thanks to these tyres avoid blows and breaks. watertight/Waterproof sleeves protect from any shower that may leave these devices unusable or even the purse and documentation.
Cycling/Bicycle/Bike Saddlebags:
They are those backpacks used in the long excursions with the bike where it is necessary to load with enough material. These bags are hung by the bicycle with supports allowing to store in a comfortable and safe way a great quantity of clothes, food, belongings and any other element. It's definitely the best choice for riders.
Cycling/Bicycle/Bike Back backpacks:
They hang on the back and are used to transport all kinds of utensils needed for cycling like clothes, tools and water. They are mainly used by urban cyclist s who move to work, university...
All of these accessories will help you to carry more neat and protected all the material necessary to move with the bike everywhere. In addition to the search engine and CoreBicycle Bike Products Match you will find the best brands such as: height, Amplifi er, Animal, Basil, BBB, Bergans, Billabong, Blackburn, Brompton, Brooks, Endura, England, Burton, Camelbak, Castelli, Chrome, Cube, Dakine, de uter, Element, Evoc, Herschel, Lezyne, Lifeventure, M-Wave, Mammut, Massi, Nixon, North Face, Oakley, Ogio, Oneill, Ortlieb, Ortovox, Osprey, Pro, Quiksilver, rains, Roxy, SCI CON, Specialized, Thule, Topeak, vaude, Volcom, Zefal... Among other great brands recognized worldwide and always with the best prices and discounts offered by the main online stores.
* Core Sport Team Company S.L. is not responsible for the failures in the technical specifications or any other nature that affects the products. Check with the final store before making your purchase.